Wellbeing Week at Group!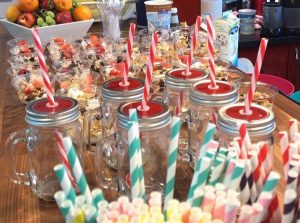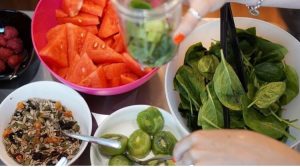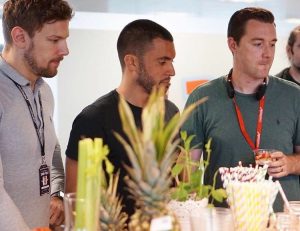 We are coming to the end of National Wellbeing Week and we want to give you an insight into what we've done here at Creditsafe to help improve the mental, social and physical wellbeing of our employees.
We started the week with Monday morning meditation with Cathy from Office Om. Practising mindfulness on a regular basis can train your brain to better process emotions and stress, and help you focus on the present moment. By bringing this into the workplace it creates a more relaxed environment for our employees.
During day two, we utilised our Bob Bank area to hold a lunch and learn which saw us looking deeper into how the mind works. Ultimately, this was to help us learn how we can better understand and manage our emotions. The mind is a very complicated part of our body and we may never fully understand how it all works. However, by learning to dig a little deeper into our minds we can find out what causes us to feel certain emotions or what our triggers may be. By understanding this we can then develop ways to help cope with these emotions and make them more manageable in and out of the workplace. In turn, this will give us clearer thoughts and allow us to make rational decisions.
Day three of wellbeing week was our smoothie morning. Breakfast is arguably the most important meal of the day. It replenishes the supply of glucose and provides other essential nutrients to keep your energy levels up so you can feel productive for the rest of the day. So to kick start our Creditsafer's morning we set up a station in our kitchen area with lots of nutritional fruit, veg and yogurts to blend up. This also gives employees a chance to socialise and interact with other teams in the company who they wouldn't necessarily speak to.
We ended the week with a morning yoga session. We adapted traditional yoga to desk yoga to make it more practical for the office environment. Exercises such as yoga and meditation have become popular in today's society. The physical and mental benefits of yoga are endless! It has been shown to enhance social well-being through a sense of belonging to others. It also has added benefits such as improving the symptoms of depression, attention deficit, hyperactivity, and sleep disorders. The workplace can be a hectic place at times, and to have such a calming and relaxing activity in the office can be beneficial to our employees.
Overall, this week has been a huge success with a great turn out to each event and lots of positive feedback. The above are just a handful of ways to help and improve our wellbeing in and out of the workplace. We hope to continue to utilise these activities and incorporate many more to help make Creditsafe an enjoyable environment for everyone to work in. We believe our employees are our biggest asset and looking after their wellbeing is paramount in order for us all to succeed.